Whether you have natural or dyed blonde hair, trust us when we say that you need purple shampoo in your life. It's the easiest way to keep your icy blonde colour looking cool and vibrant. If you're not sure what purple shampoo does or how to use it, read on. We talk you through everything you need to know. 
What Is Purple Shampoo?
Purple shampoo is a violet-tinted cleanser that deposits purple pigments onto the hair to neutralise unwanted yellow tones. 
Purple is used because it's the opposite of yellow on the colour spectrum, meaning the two colours cancel each other out. Put simply, the purple colour corrects yellow tones and restores your blonde to its former bright, icy shade.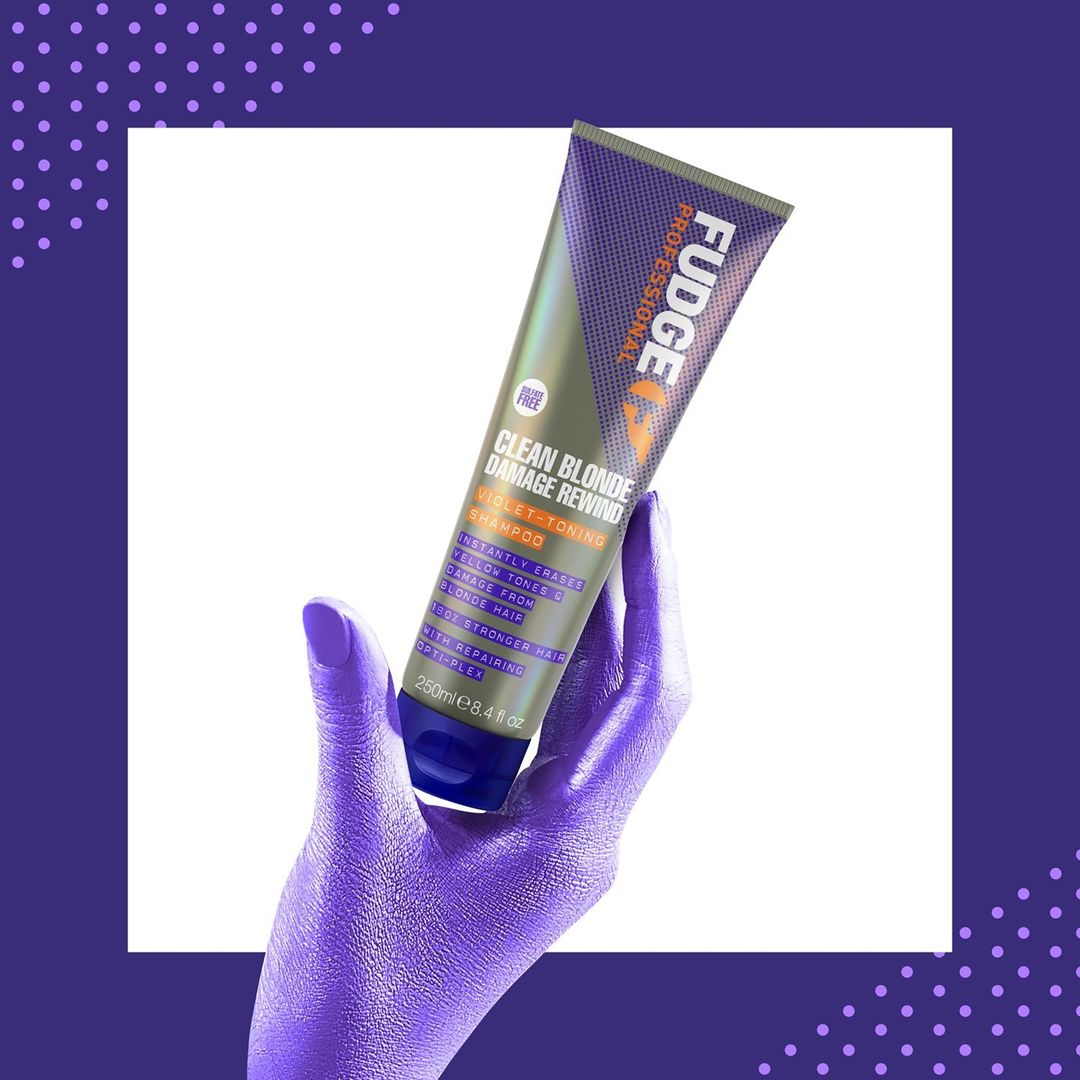 What Does Purple Shampoo Do? 
Erases Brassy Tones
Purple shampoo is the secret to enviable blonde hair. By banishing brassy yellow tones, it effortlessly keeps your blonde looking cooler, healthier and more vibrant.  
Maintains Your Blonde Colour
At
 Home
Don't get us wrong, the salon is definitely the best place to go to achieve a gorgeous, icy blonde look, but purple shampoo will help to maintain your statement colour at home. Applied regularly, it keeps your blonde cool, increasing the time between salon visits to save you time and money.  
Can Gradually
Or
 Instantly Tone Hair 
Depending on what strength of shampoo you opt for, your violet cleanser will either: 
Instantly knock out unwanted yellow tones

(the weekly treatment)

Gradually tone the hair to keep 

brassy tones from appearing

(the daily solution)
While the first should be used once a week, the other can be applied every time you wash your hair – but more on that below! 
What Does Purple Shampoo Do 
To
 Brown Hair?
You'll be pleased to know that purple shampoo can work wonders on brunette hair with highlights and balayage. It helps to neutralise the natural brassy undertones, so your lighter sections look fresher for longer.  
However, if you're looking to erase warm, orange and red tones, you'll need our Cool Brunette Blue Toning range. You can find out more with our blue shampoo guide. 
The Best Purple Shampoo
Buy now

with Fudge

Buy now

with Fudge

To instantly erase yellow tones and repair damage, try the Fudge Clean Blonde Damage Rewind Shampoo. It's powered by salon-strength purple micro-pigments that instantly knock out brassy tones, while the unique Opti-PlEX™ technology repairs chemical, styling and environmental damage. Expect hair to look blonder and feel stronger, smoother and softer after just one use!  

For best results, once a week, use instead of the Everday purple shampoo for an extra boost of toning. Then, follow up with the Fudge Clean Blonde Damage Rewind Conditioner for hair that looks blonder than blonde. 

Buy now with free delivery