Hands up if you love a good salon blow dry… We thought so – and we do too! That's why we've put together this simple tutorial on how to blow dry hair, so you can achieve a salon-worthy finish at home! Don't worry, getting enviable tresses isn't as hard as it looks.
How
To
Blow
Dry
Hair
Step 1: Prep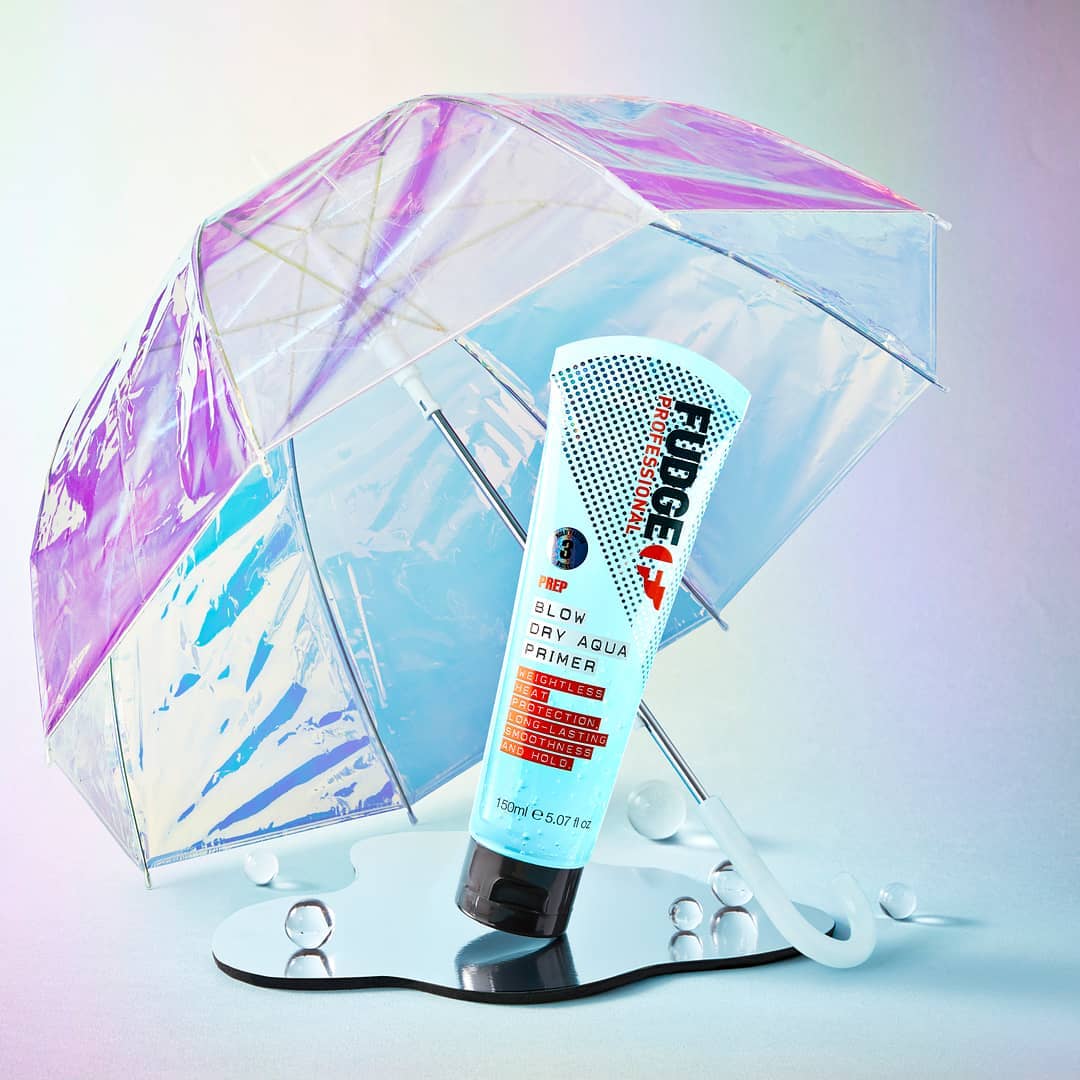 We'll let you in on a secret: the key to a great blow–dry is prep. Going straight in with a hairdryer will only result in flat, lifeless hair. Instead:
Carefully towel dry your hair until it is roughly 85% dry.

P

rotect

your hair

from heat damage

with our

Blow

Dry Aqua Primer

. Its lightweight formula is infused with hydrating hyaluronic acid

to smooth frizz and

create

a soft, glossy finish. It's the ultimate first step to any

blow

dry!

Prep your strands for incredible volume with our

Xpander Foam Volumising

Hair Mousse

or, if you have blonde hair that needs refreshing, our Clean Blonde Violet Xpander Foam

.

Apply it evenly to make hair look fuller and more voluminous from root to tip.
Fudge Tip: If you prefer a spray over a mousse, our Push-It-Up Blow Dry hair spray has a volumising effect that will take your hair to new heights.
,
Step 2:
Blow
Dry
Hair
In
Sections
Now that your hair is prepped, it's time to dry. Remember, patience and perseverance are the keys to a jaw-droppingly gorgeous blow dry. It will take anywhere between 20 and 40 minutes depending on the thickness of your hair – but the smooth, glossy finish will be worth the effort!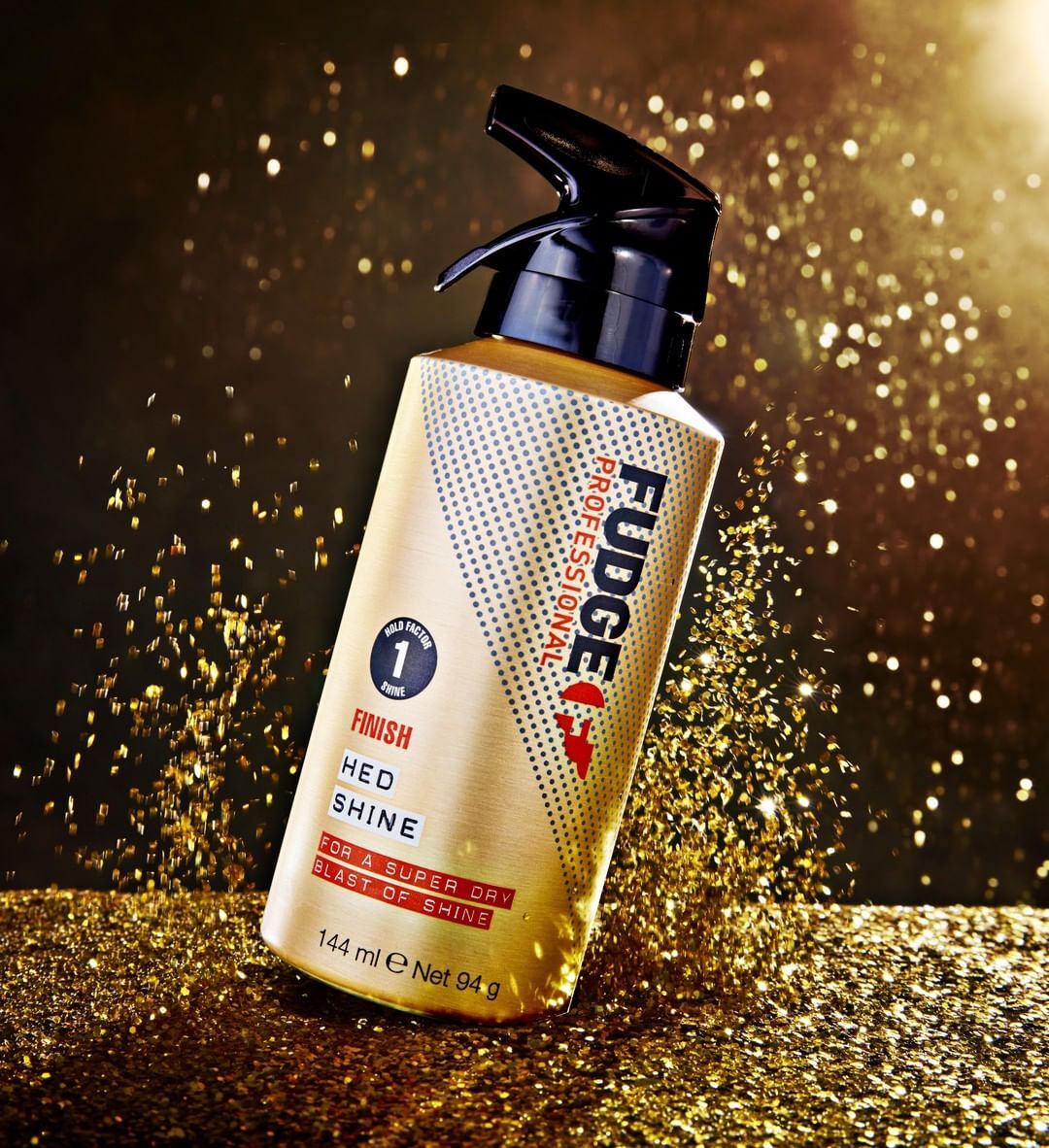 Separate your hair into at least four different

sections

, clipping each part that you're not blow

drying

to

the side.

Roll the section you're working on around a round brush, then move the hairdryer over the hair while

pulling the brush

downwards

.

Repeat this movement continuously until the section is

completely dry.

Repeat on each section, working

from the under layers upwards and

in a circle around your head.

Run your fingers through your hair to blend the sections together.
Fudge Tip: Always blow dry hair against the direction it lays (i.e. if it falls to the right side of your parting, blow dry it towards the left). This will add showstopping volume to the roots and prevent hair from falling flat onto your scalp.
Step
3: Finishing Touches
To achieve that Hollywood actress-worthy blow dry, the final step is to polish off your look.
Position your hair so that it frames your face, then s

pritz our

lightweight Skyscraper

hairspray

over your

locks

to

hold the style in

place

.

To finish, mist your tresses with our Hed Shine spray. Infused with jojoba and argan oil

, it will

make

hair look h

ealthier and glossier than ever.
Fudge Tip: If you still need to smooth flyaways, apply a touch of Aqua Shine Serum to any frizzy hairs that need taming.
,
And that's how to blow dry hair like a professional! Keep practising and you'll have perfected the skill in no time. You can discover more ways to style your hair this Autumn on our blog.