If you're a brunette with highlights or a balayage, then listen up! Purple shampoo can help to neutralise the brassy tones of those lightened sections and keep your colour looking fresher for longer. Sounds dreamy, right? Read on to discover what exactly purple shampoo does to brown hair and how to use it.
Can You Use Purple Shampoo
On
Brown Hair?
While purple shampoo is widely used on blonde tresses, it can also be used on lightened brunette hair to tone highlights, balayages and ombres.
Fudge Tip: Purple shampoo won't help if you have a full head of dark brown hair. To tone down your fully brunette tresses, you'll need a blue shampoo.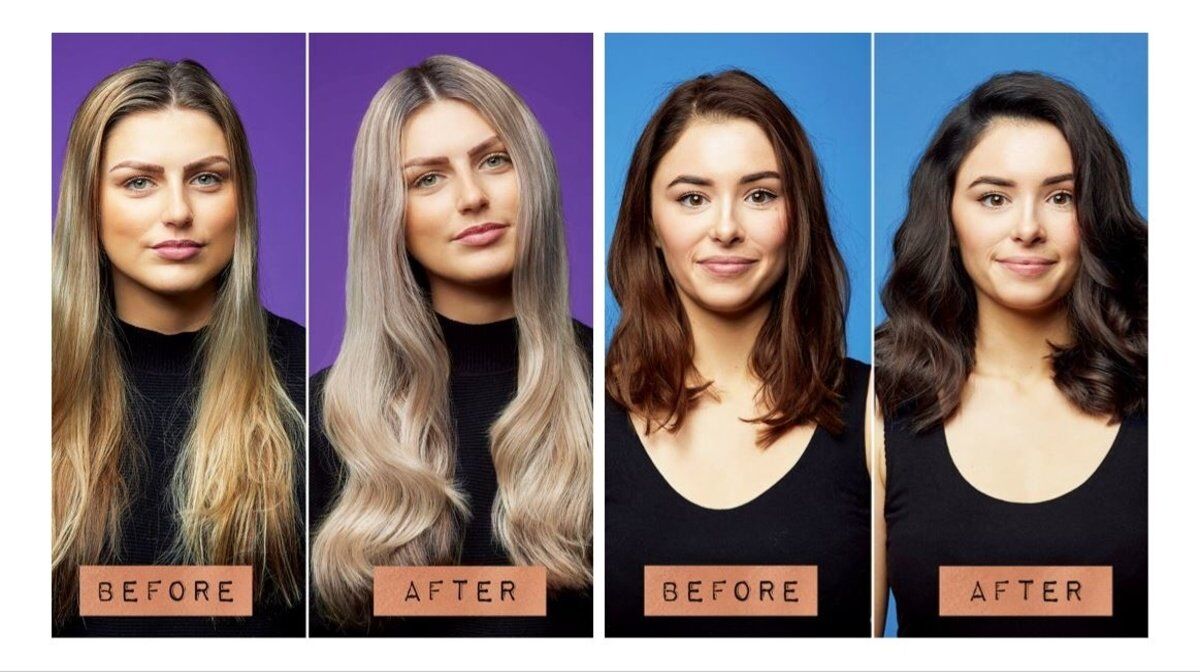 We explain the difference between blue and purple shampoo to help you choose the right toning product for your hair colour.
What Does Purple Shampoo Do
To
Brown Hair?
Did you know that brunette hair naturally has orange and red undertones? Bleaching and dying the hair removes these warmer pigments to reveal lighter-looking tresses. Over time, though, these lightened sections can turn brassy, as the colour fades and the warm pigments become more visible. That's where purple shampoo comes in!
As purple is the opposite of orange on the colour spectrum, the purple pigment in purple shampoo draws out the brassiness from your hair, neutralises those unwanted tones, and makes your colour look cooler.
How To Use Purple Shampoo On Brown Hair
To tone highlights, balayages or ombre hair, massage the purple shampoo into wet hair, focusing on the lightened sections. Rinse immediately for a subtle finish or leave for up to 3 minutes for a deeper toning effect.
Next, apply a purple conditioner from mid-shafts to ends to treat damage and dryness, again focusing on the lightened areas. Leave for up to 5 minutes, then rinse to reveal your cool, refreshed shade.
How Often Should You Use Purple Shampoo
On Brunette Hair
?
If you have brunette hair, you'll need to use purple shampoo on a weekly basis. Simply apply instead of your regular shampoo once a week.
Opt for a powerful formula with salon-strengthen micro-pigments and remember to use purple conditioner alongside your purple shampoo.
Best Purple Shampoo
For
Brunette Hair
To instantly erase brassy tones and repair damage, try the Fudge Clean Blonde Damage Rewind Shampoo. It's powered by our unique Opti-PlEX™ technology to repair chemical, styling and environmental damage, as well as salon-strength purple micro-pigments to instantly knock out brassy tones. Expect hair to look less brassy after just one use!
For best results, apply once a week in place of your regular shampoo. Then, follow up with the Fudge Clean Blonde Damage Rewind Conditioner to really make your lightened sections pop.
,
Shop all Fudge purple shampoos.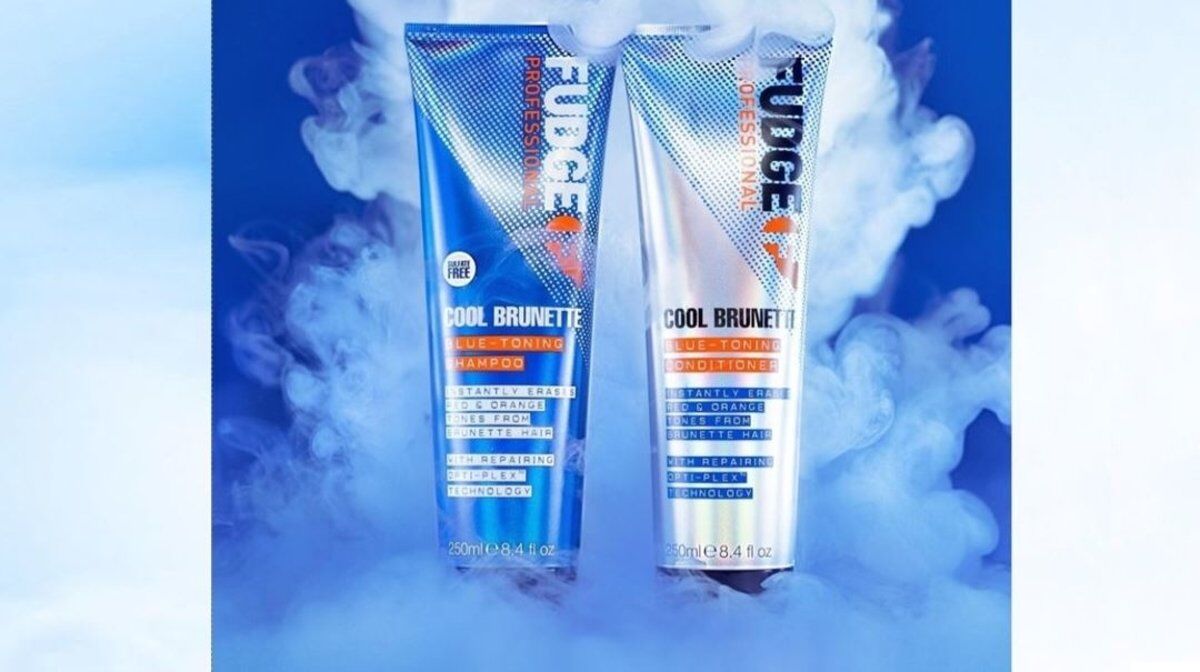 Discover what blue shampoo is, how to use it and where to find the best one.